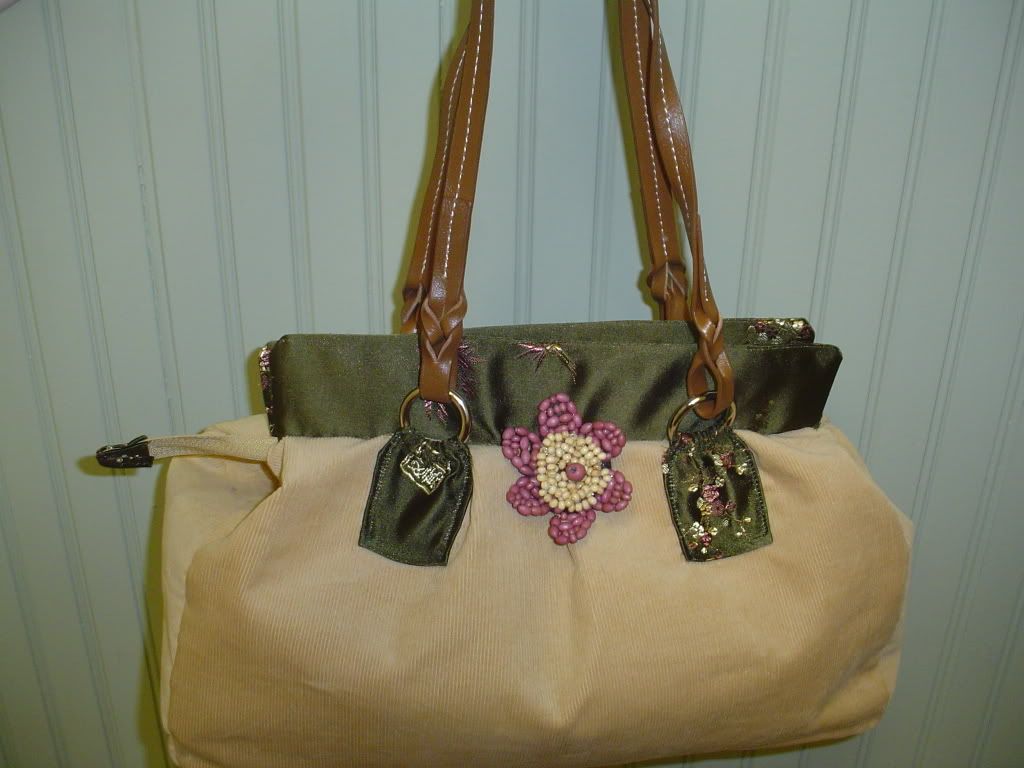 When I made this bag I used
McCall's pattern 4936
and just did a few alterations to it. The patterns called for cording to make your own handles but I thought that it would look more professionally done if I used store bought handles. So I got handle to match and left out the cording when buying the materials for the purse.
In the pattern there is a template for the handle and then there is another on that is just for the end of the handles. I used that as the base for my store bought handles and cut that out of the band fabric. In order to attach the base and handle to the purse you topstitch the base to the purse leaving enough room at the top for the fabric to be turned under and hand stiched around the ring of the store bought handle. After sewing on the base to the purse you hand stitch the base around the handle ring on both sides.
That is the only alteration I made to the pattern...but you can be creative and change things up if you feel juices flowing
This is my first one so if it is confusing I am sorry. You can message me if you have any questions...
bagsyourway@yahoo.com